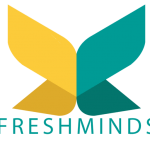 Website Freshminds Indonesia
You will work 3 days a week.
Developing curriculum, learning material, and e-learning content for organizational learning.
And you will have opportunity to involved in other projects.
*Internship Periode : (September-November 2021)
Requirment
GPA min 3.0
From Reputable University Majoring Industrial Engineering, Management, Mathematics, Business or Psychology.
Final Year College Student or Fresh Graduate welcome to apply.
Have experience in training activity.
Have experience in writing articles for magazine, journal, or training module.
Have experience in writing e-learning material will be advantage.
Have a good Initiative and good skills in communication.
Perks & Benefits
Salary
Flexible Working Hour
To apply for this job please visit bit.ly.