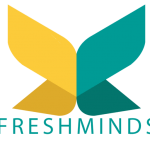 Website Freshminds Indonesia
Troubleshooting all apps (OS, office, etc).
Troubleshoot system and network problems, diagnosing and solving hardware or software faults.
Responsible as a Web Admin.
Maintaining IT facility and infrastructure.
Developing Business Requirement.
Support an IT area in our Projects.
Requirment
Bachelor's degree in IT/Computer Science.
Have work experience in relevant field less than 1 year.
Fresh graduate are welcome.
Ability to work independently and in a group.
Mastered the web programming, especially HTML, PHP and SQL.
Strong knowledge and skill in network a IT Infrastrucrure (hardware).
Strong knowledge in troubleshooting OS Windows, Office Apps, and Linux.
Perks & Benefits
Salary
Flexible Working Hour
BPJS Kesehatan dan BPJS Ketenagakerjaan
12 days Paid Leave per Year
Self Development Fund for Learning
To apply for this job please visit bit.ly.